Mara Stoneware, Music of the Spheres Windchimes, Mesquite Lamps & Copper Shades and visit our Sister Websites for Outdoor Poly Furniture
Our lamp bases are free formed "Velvet" Mesquite harvested from the Sonora Desert, which is some of the most diverse and dense wood found anywhere on earth. Each piece is handcrafted when ordered making it a one of a kind family heirloom. Turquoise is inlaid in the naturally developed cracks of the wood. Nature's finest elements are brought together in a brilliant display of craftsmanship and artistry.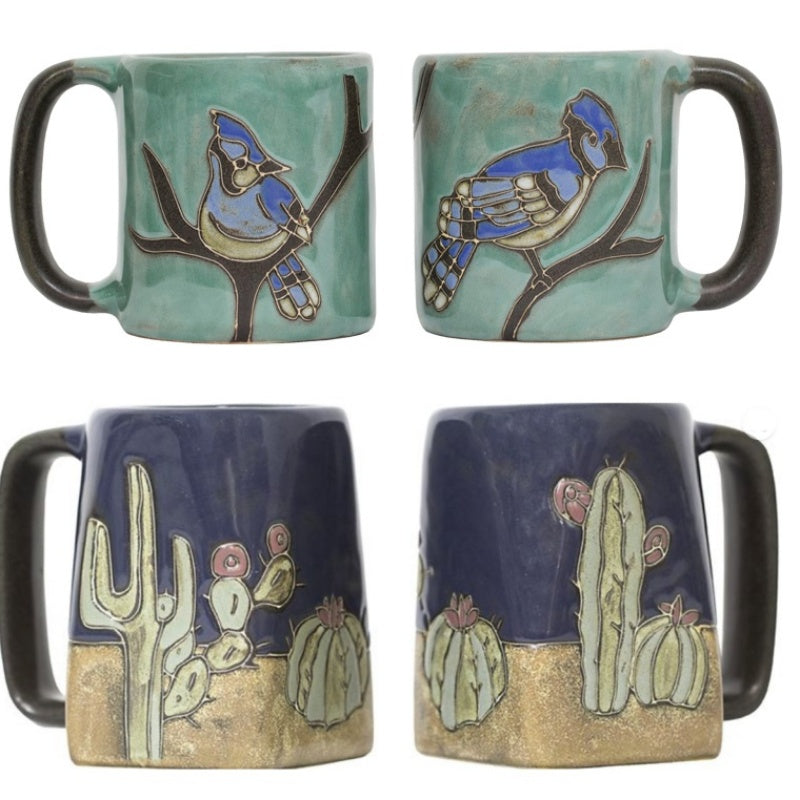 Buy 2 or more Mara Stoneware items and save 10%
Mara Mugs are a wonderful gift item - just in time for the holidays!
PLEASE NOTE - Google search incorrectly shows free shipping - mugs do not ship free.